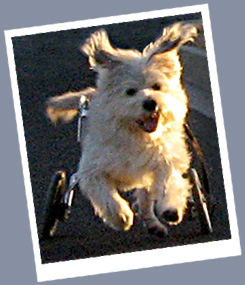 Valentine's Bake Sale

It's time for our Annual Valentine Bake Sale, with cupcakes and dog biscuits available this week. We also have Snuffle Mats for sale at $25 each. We will be visiting the VA Hospital again this year and extending Valentine wishes to our Veterans. We also will deliver some cupcakes to some of the fire fighters and Police officers in town . So if you are on a "diet" you can send a contribution to The OSCAR Foundation and we will see that your cupcake goes to one of our Men or Women in Blue or Fire fighter or Veteran. Cupcakes are $2.00 each and can be ordered by calling 898-7411. We will deliver or you can pick them up at Fiber Works or Good Shepherd.






The OSCAR Foundation, LLC, is a non-profit corporation that provides pet owners financial assistance based on need so their pets can access surgery and physical rehabilitation to optimize mobility and quality of life.




When pets require surgery or physical rehabilitation, sometimes the cost is beyond what many can bear. This often leads owners to surrender their loved pet to euthanasia or the pound with the meager hope that someone will save their pet. For many, pets are like members of the family, and it is truly heartbreaking when we can't help them when they are in need.




The OSCAR Foundation was created because of such circumstances.




OSCAR: O

rganization for

S

pecialized

C

are in

A

nimal

R

ehabilitation.




Thank you for visiting OSCAR's website. We appreciate your consideration when making a

donation

for animal welfare or on behalf or in memory of a loved one. We hope you will return often.